Summer Holidays Munchkin
Madness
Our Munchkin Madness Kids Club is running 7 days a week, during the School Summer Holidays.
Hi All.
From Monday 24th July, through to Friday 1st September (inclusive) - Kids 14 years & under and Supervising Adults will be able to play at least 3 games of Lasertag, for only £9 per player, during this session.
Note: "Supervising Adult" doesn't actually mean you will be "Supervising" the kids - it means they will be chasing you around and shooting you lots!
All players MUST be at least 3.5 feet tall (106cm) and be wearing flat footwear, for safety reasons. No heels, heelies or wedges, please!
Whilst booking isn't essential for any of our sessions, we always advise it, to avoid disappointment. To book, give your local centre a call on 01484 307040 for Huddersfield or 01274 722116 for Bradford. 
Finally, during the Summer Holidays Munchkin Sessions, we will be giving away a prize to the player who wins the first game of the session, every day.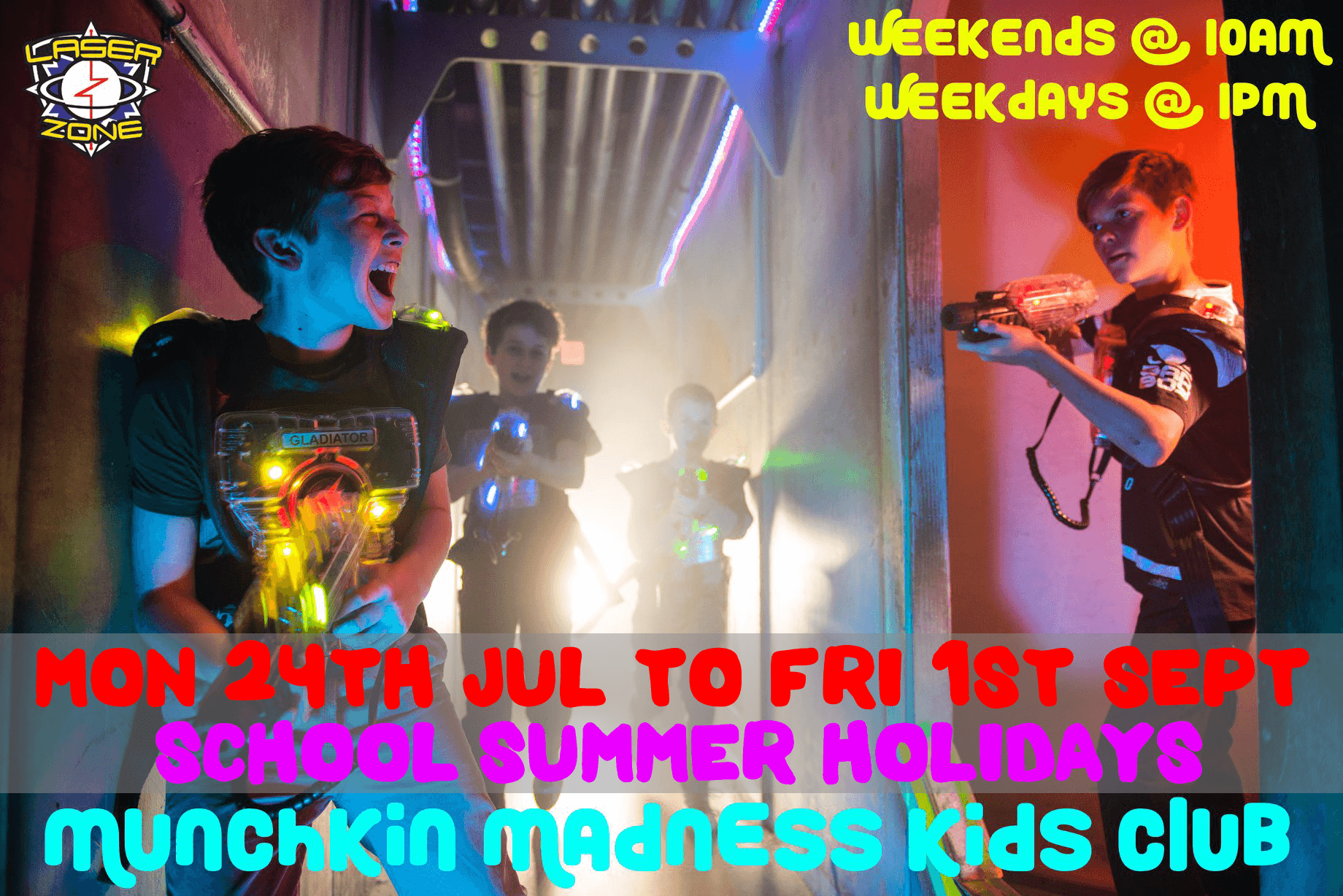 Categories: