February
half-term
The February half-term holidays are nearly upon us - it doesn't seem 2 minutes since the kids were off school for Christmas!
Anyway, as usual we are running our Munchkin Madness Kids Club on weekdays, as well as the weekends, during the school holidays.
Kids 14 years and under, plus supervising adults, are guaranteed 3 games of lasertag (although we normally fit in 4 games) for only £9 per player.
By "supervising adults" we mean "get chased around and shot a lot by the kids" but older siblings, parents, etc... are welcome to join in with their kids.
Everyone MUST be wearing flat footwear to play - no heels, heelies or wedges please - also players MUST be at least 3.5 feet tall (106cm) for safety reasons.
The session starts at 10am on a weekend and 1pm on weekdays - please arrive at the centre 5-10 minutes beforehand, to make sure you don't miss out on any of the fun!
Whilst you can just turn up to play, we always advise booking in advance, to avoid any disappointment. To do this, give the centre you wish to visit a call or drop us a message with your number and we will call you back.
(01484) 307040 for Huddersfield and (01274) 722116 for Bradford.
See you all soon!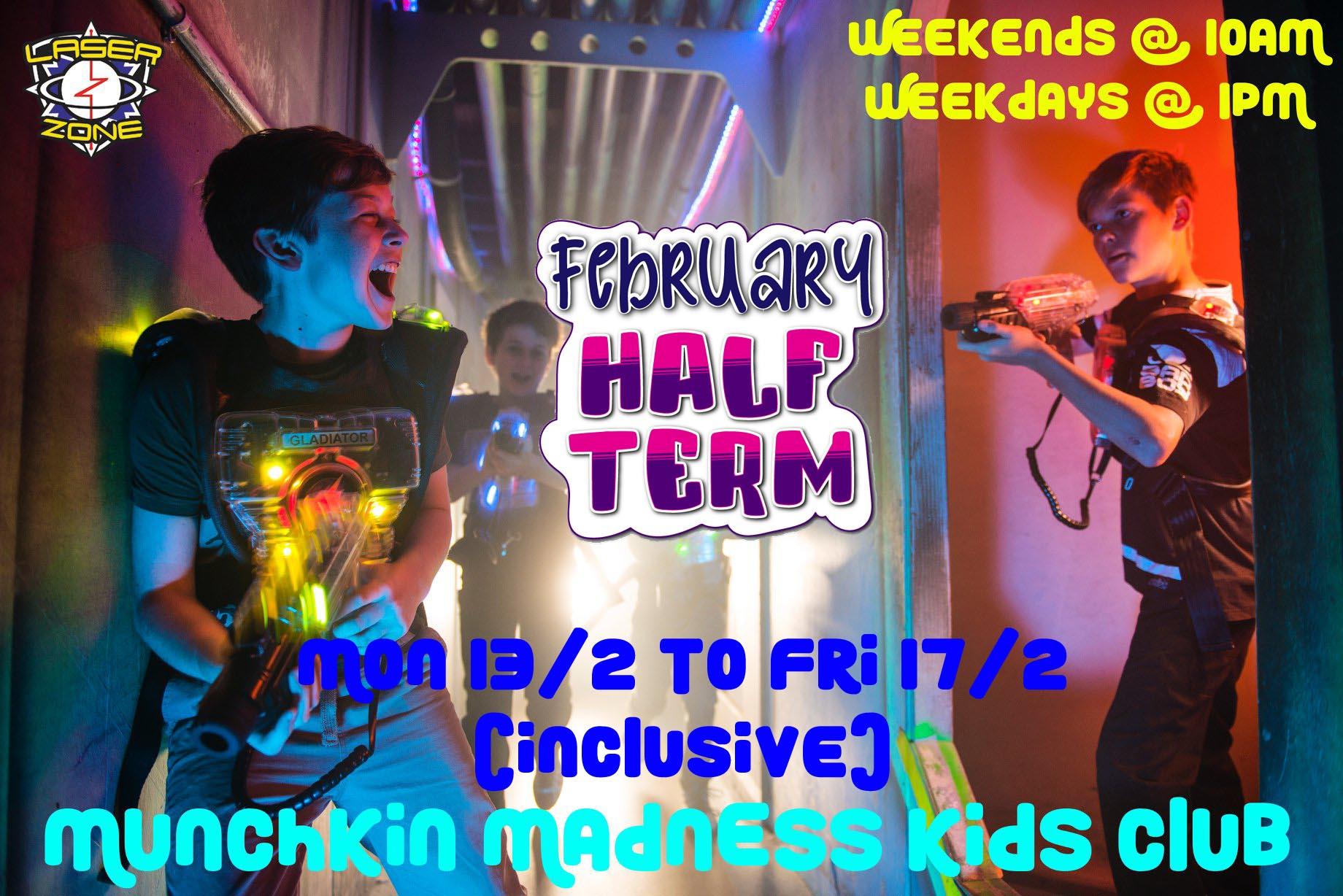 Categories: