Munchkin Madness Kids
Club
.....and yet again the kids are off school and as such, our Munchkin Madness Kids Club will be running 7 days a week, during the Easter school holidays.
From Monday 3rd April to Friday 14th April (inclusive), Munchkin will start at 1pm on Weekdays and at 10am on a Weekend.
For those not in "the know" - Munchkin is for kids 14 years and under, although we do let supervising adults (or "walking targets") join in with their kids - all for the insanely cheap price of £9 per player.
The session runs for 2 hours and we guarantee you will get at least 3 games of lasertag, although we normally fit in 4 games.
Players have to be at least 3.5 feet tall (106cm) for safety reasons and also be wearing flat footwear - no heels, heelies or wedges, please!
Whilst you are more than welcome to just turn up on the day, we always advise booking your place on any session, to avoid disappointment.
If you have any questions or wish to book in, give us a call on 01274 722116 for Bradford and 01484 307040 for Huddersfield.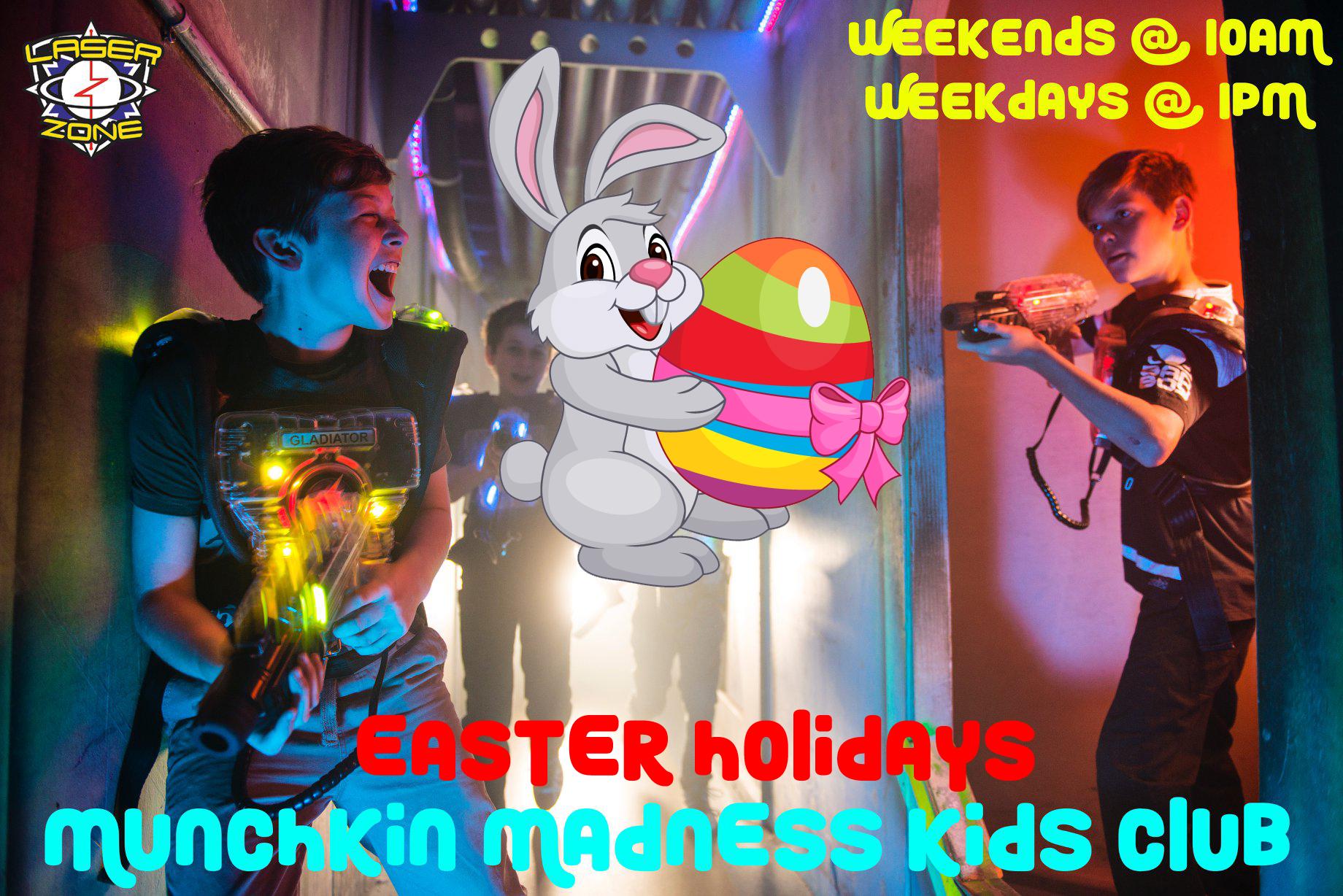 Categories: